Vision
"Giving the children in most need of the Northern Sri Lanka a chance to prosper in life through educational sponsorships and livelihood support"
Mission
"Providing resources necessary for education and livelihood on a sustainable basis to children in need"
What we do?
Velummayilum Foundation is dedicated to support and empower the children in great need in Point Pedro and Vadamarachchi areas. Offering them programs, resources, tools and facilities in order to give them more opportunities to prosper in life, we aim to improve the quality of life of these children and of their families.
Founded by Daya Thayan, the son of late Mr. Velummayilum, Velummayilum Foundation is a family funded organization that strives to make a difference helping one child at a time.
We believe children are full of talent and potential and every child deserves a fair chance to survive and thrive. By supporting and encouraging with their education they will have a better opportunity to support themselves and have a better life in better living conditions -Plus support their families and become greater than poverty.
Our educational sponsorships give these children a better chance to stay longer in school without having to stop their education due to financial hardships. The foundation supports them in many ways to aid and encourage children and their families to continue education for a better tomorrow.
We also aim to remove any barriers to educational attainment that can arise from social status, ethnicity, religion etc. enabling them to have confidence in who they are and have a better footing at the start of their life.
In addition, we also provide financial aid and support to the families in need in the area, contributing to raising their living standards.
Why we do it?
Understanding the responsibility to give back to the society and to the community, we do what we do to support the community that we are part of, to offer who are in need a better chance to have a better life.
Following the footsteps of late Mr. Velummayilum, the foundation carries on the lifelong mission he was on to help the most effected members of struggling or less resourceful communities of Point Pedro and Vadamarachchi areas - the Children.
Our aim is to help them thrive in life putting their tragic past behind them and step into the present with faith in humanity and look to the future with nothing but newfound hope and a broad smile. With many programs, we support the lives of these children providing opportunities to have better health, wellbeing, education and living conditions. Most of our programs are directed towards in eradicating the possibility of recurring family patterns of abuse, illiteracy and social deprivation ensuring the future generations are born to a safer and happier and better life. We also believe through our efforts we contribute to restore faith in humanity in them again, healing scars and making them realize they are not along in the world.
Where we are
Currently, we are at Point Pedro and the surrounding areas of Vadamarachchi region. We also have projects in Mulative and Vanni regions.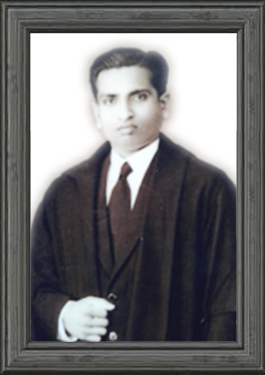 Mayilvaganam Velummayilum (19.12.1923- 31.8.1989)
Mr Velummayilum was a lawyer and former chairman of Point Pedro Urban Council.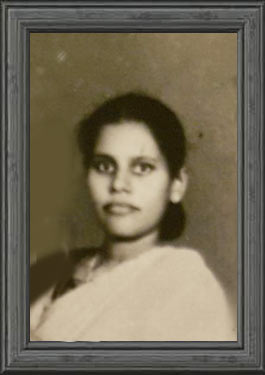 Lydia Pavalamalar Velummayilum